NAP is a society dedicated to educating leaders throughout the world in effective meeting management through the use of parliamentary procedure. The International Services Committee is charged with providing services to international members as well as looking for ways to expand international membership. If you would like information on becoming a NAP member, receiving parliamentary procedure training, or if you are able to assist this committee with your specialized cultural knowledge or language skills, please contact the committee's chairman, Carl Nohr, or any of the committee members listed below.
NAP International Services Committee
Chairman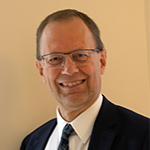 Carl Nohr, PRP (Canada)
[NAP Board Director-at-Large]
Email Carl
Committee Members
Robert Robinson, PRP (District 1 Director)
Cynthia Mayo, PRP (District 2 Director)
Lavon Moore, RP (District 3 Director)
Deborah Underwood, PRP (District 4 Director)
Laura Meade, PRP (District 5 Director)
Lucy Anderson, PRP (District 6 Director)
Yvette Keesee, PRP (District 7 Director)
Michael Peck, PRP (District 8 Director)
Helpful Resources
Study videos for 40-question membership exam based on Robert's Rules of Order In Brief, 3rd edition.
Join a NAP online unit to meet and study online
See also the Electronic Association of Parliamentarians Unit Affiliations list: EAP Units
Spanish Language Motion Charts – available from the NAP Online Store
Chinese Language Motion Carts (Traditional and Simplified) – available from the NAP Online Store
If you reside in the U.S., Canada, or overseas, find out which NAP District you are in – 
NAP in Your Area
NAP District Links for International Members

NAP has 8 Districts, each with a Director. Each District Director is responsible for international members from different countries and locations. See NAP in Your Area for more help and information about NAP and membership, contact your District Director as listed in this table.
District 1:

New Brunswick
Newfoundland & Labrador
Nova Scotia
Quebec

District 5:

Manitoba
Nunavut
Saskatchewan

District 2:

Europe
Middle East

District 6:

American Samoa
Australia
Central America
Guam
Mexico
Oceania
South America

District 3:

Africa
Caribbean
Puerto Rico
US Virgin Islands

District 7:

Alberta
British Columbia
Northwest Territories
Yukon Territory

District 4:

Ontario

District 8:

Asia
China
Northern Marianas