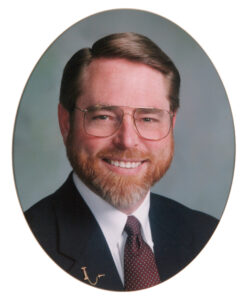 It is with great sadness that we announce the passing of NAP Past President Leonard M. Young on July 20, 2022. He will be long remembered and honored for his many years of leadership at all levels of NAP.
Len served as president from 1999-2001. He was an accomplished parliamentarian, teacher, historian, mentor, and advocate for NAP and the parliamentary profession. He will be greatly missed.
Len is survived by his wife Peggy, a retired PRP, and their two children and their families.
Services will be held July 30, 2022, at the Good Shepherd Community of Christ Church in Independence, MO. View Service Details.
Social Share