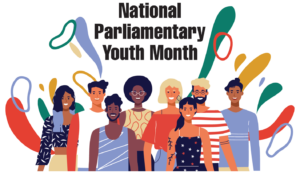 As we celebrate the young people in our Association, President Sims will again declare March as Parliamentary Youth Month. This month, NAP recognizes the youth's invaluable contributions to society and creates an environment that supports their growth and development within our Association.
Parliamentary Youth Month encourages young people to participate in the democratic process and parliamentary procedure. It provides an opportunity to raise awareness of young people's challenges and showcase their achievements.
The youth are our future leaders, and we must provide them with the support they need to succeed. This month, we are committed to promoting initiatives that help young people to reach their full potential in their personal lives and within the National Association of Parliamentarians.
You can participate in local events or organize activities to support the youth in your districts, associations, and units. You can also collaborate with youth organizations or mentor young people to help them develop their parliamentary procedure skills. If your district, association, or unit wants to organize an event or is already organizing one, do not hesitate to contact Chairman Garrett of the National Youth Committee. Email Theljewa Garrett, PRP.
As part of our commitment to the youth, divisions throughout the NAP will host various events and activities throughout the month, including workshops. These events will provide opportunities for young people to learn and grow, connect with others, and positively impact their communities.