Are you looking for a parliamentarian? Do you have questions about parliamentary procedure? If yes, let NAP help you locate a Professional Registered Parliamentarian® (PRP).
A PRP is a credentialed consultant who can advise your organization, its leaders, members, committees, and staff on parliamentary law and proper procedures for conducting effective and efficient meetings. Use this directory to locate a PRP by name, specialty, and/or location.
NOTE: The National Association of Parliamentarians (NAP) does not act as an agent for the parliamentarians listed and certifies only that they have met the knowledge and professional development requirements necessary to attain NAP's designation of Professional Registered Parliamentarian®. Any and all terms of employment should be negotiated between you and the Parliamentarian.
[HINT: Please spell out the state or province name to search by "State Residing In"; the form does not recognize abbreviations. For best results, include surrounding states and "Anywhere in United States" (or Canada) if searching by location. Select multiple entries by pressing Ctrl (PC) or Cmd (MAC) and clicking on the desired entries.]
Todd Crowder
Email
Email hidden; Javascript is required.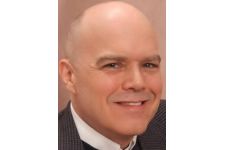 Closest Metropolitan Area:
Atlanta
States in which you are or are willing to practice
Anywhere in United States
Alabama
Alaska
Arizona
Arkansas
California
Colorado
Connecticut
Delaware
District of Columbia
Florida
Georgia
Hawaii
Idaho
Illinois
Indiana
Iowa
Kansas
Kentucky
Louisiana
Maine
Maryland
Massachusetts
Michigan
Minnesota
Mississippi
Missouri
Montana
Nebraska
Nevada
New Hampshire
New Jersey
New Mexico
New York
North Carolina
North Dakota
Ohio
Oklahoma
Oregon
Pennsylvania
Rhode Island
South Carolina
South Dakota
Tennessee
Texas
Utah
Vermont
Virginia
Washington
West Virginia
Wisconsin
Wyoming
Provinces in which you are or are willing to practice
Anywhere in Canada
Alberta
British Columbia
Manitoba
New Brunswick
Newfoundland & Labrador
Northwest Territories
Nova Scotia
Nunavut
Ontario
Prince Edward Island
Quebec
Saskatchewan
Yukon
Overview of Experience
Todd Crowder has served as parliamentarian, bylaws consultant and presider for non-profits, conventions, churches and homeowners associations. He has been elected as a District Director of the National Association of Parliamentarians.
Types of organizations served
Nonprofits
Corporations
Government - Federal
Government - State/Province
Government - Local
Home/Condominium
Owners Association
Trade Associations
Professional Associations
PanHellenic Organizations
Church/Religious Organization
All of the above
Areas of specialty
General parliamentary procedure
Bylaws/Governing Documents
Presiding
Parliamentary Opinion Writing
Board Training
Conventions/Meetings
Elections
Teaching
Minutes
All of the above
If you are a Professional Registered Parliamentarian and wish to participate in this referral directory, you can do so here.