Find Your Member ID
To find your Member ID: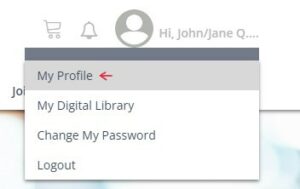 Under the "My Info" tab, click on the pencil icon on the right side of "My Personal Information."

Scroll down, and you will see the "Individual ID Number" field, which will list your Member ID.

Download Your Membership Card
Members can now download and print membership cards from the NAP Portal.
After logging in to the portal, select "My Profile" under the image icon in the upper right corner.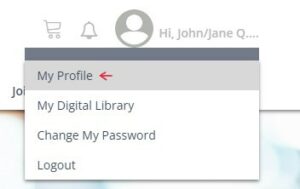 Click on the Membership tab, and you will see a box with a link that says "National Association of Parliamentarians."
Click on that link. Scroll down, and at the bottom of the page you will see a link: "Download my Membership Card."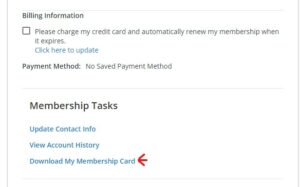 Clicking on that link will open a PDF file of your membership card to print out. Adjust your print settings to print the desired size. The card includes your Member ID, unit affiliation (if any), and credential information for RP and PRP members.