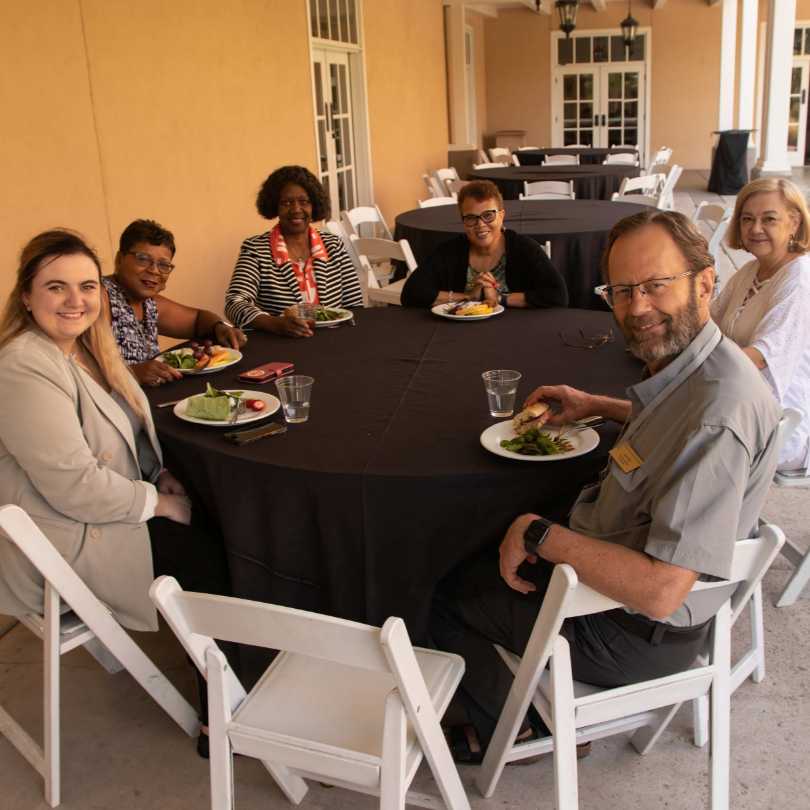 Membership in NAP has given me an education, opportunities to serve, and friends.
Meetings are a part of life, but meetings should not take over your life.  Join NAP to learn how to make your meetings more efficient and effective so you can take back your time!
Becoming a member of NAP is the first step in the journey toward promoting fair, inclusive, democratic decision-making in organizations' business meetings. The opportunities are limitless based on your level of activity. Notable benefits of membership include:
Connections. Share ideas, challenges, and potential solutions with practicing professional parliamentarians from around the world. This is one of the greatest benefits of actively participating in NAP events and programs. You are not alone on this journey!
Continuing Education. Education is at the core of NAP. Members have access to live and virtual events, as well as expert-written parliamentary resources. NAP's online learning center, NAP University, and online bookstore deliver un-equaled learning and teaching resources based on Robert's Rules of Order Newly Revised, the most widely used parliamentary authority. Members receive significant discounts and, in some cases, exclusive access.
Credibility. Members of NAP garner a unique level of respect. They start out with a basic understanding of parliamentary procedure and its application in meetings of all sizes. NAP's certifications – Registered Parliamentarian (RP) and Professional Registered Parliamentarian (PRP) are highly regarded world-wide.
Community. Regardless of their level of experience or knowledge, NAP members are a community. As one member stated: "NAP is first and foremost an association of people, people looking for new ways to engage the world in parliamentary education."
Regular Member
Registered Parliamentarian®
Professional Registered Parliamentarian®
Regular Member
This is the entry level. Everyone starts out as a Regular Member. They have demonstrated a basic knowledge of the fundamentals of parliamentary law and its application by successfully completing a short exam based on Roberts Rules of Order Newly Revised In Brief (RONR In Brief). Regular members typically serve as parliamentarians for organizations to which they belong.
Registered Parliamentarian®
Professional Registered Parliamentarian®
The application process for membership is very straightforward, and we are here to help with any questions or concerns you may have. Follow the steps below to begin the process:
Once your exam results have been verified, you will be notified that you have passed the exam and are officially a member of NAP. That's when your NAP adventure begins!
If you require accommodation from the National Association of Parliamentarians® (NAP) in order to take any examination, please consult our policy on accommodations for how to proceed.